The start of a new journey…
Mountain biking the UK –
From The Isles of Scilly to Shetland
In May 2016, after many successful years at AGD Systems, I felt it was finally time to attempt 2 life-long ambitions: to start my own business, and, before that, to ride the length of the UK on a mountain bike. My aim was to ride off road as much as possible, raise money for charity, see family and friends and experience the best of the UK.
Then (with no actual plan) I'd start my own business. How hard could that be?…
So, what did you learn?
Firstly, that they say the UK is a small country – well it's not on a bike!
After 2 meandering months of lows and highs (physical and mental), a referendum result that sent the country crazy, traversing every type of terrain and visits to cutting edge green innovators, I finally arrived at John O'Groats.
I stopped to rest on the beach…and I was confronted with the most polluted coastline of my whole trip. Plastic everywhere. It was genuinely depressing.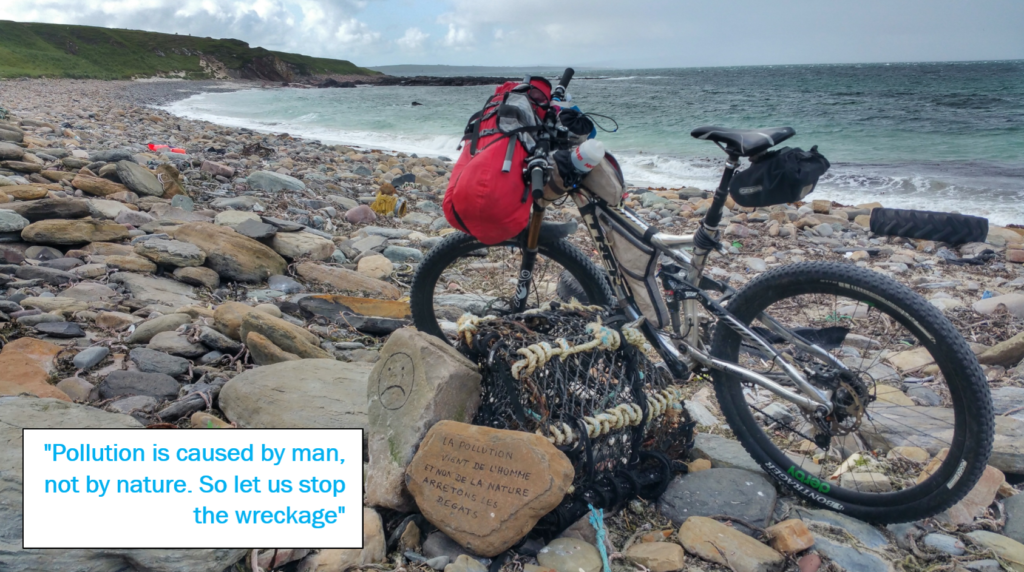 But the irony, that my carbon fibre wheels, my plastic clothes and my plastic tent had helped me get there, was not lost on me. Where would they end up?
So I pushed on, arriving in Orkney to find a place where schoolkids organised beach cleans. On islands that produced more renewable energy than they used. 3 months after I started, I finally arrived at Muckle Flugga – the top of the UK – with a very different perspective to the one I started with.
The whole trip gave me a new perspective on the problems, and the solutions, created since the Industrial Revolution – a kind of global Industrial Experiment – that started on these islands.
Since then, I have learnt many lessons about business, been co-director in a start-up, worked at a University, met many diverse and fascinating entrepreneurs, developed my own concepts around sustainability and helped many innovative local businesses bring their ideas to life.
It's been quite a ride.